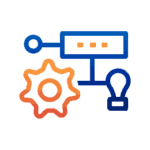 Summary
We are looking for a Senior Project Manager with a strong technical background (Embedded Development or Computer Networking) to lead our expert team of 40+ engineers. The team is involved in various areas of software product development and divided into different sub-projects.
You will manage and build the entire team, serving as the main contact point in the collaboration with the customer. You will be responsible for decision-making on the project and will report to PLVision's Delivery Director. All administrative activities will be taken over by the Project Coordinator, while as a Project Manager you will focus on high-level and strategic tasks.
Dedicated recruiter: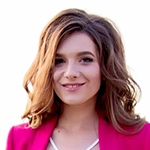 Yaryna Kunynets
Recruiter
Client Profile
Our customer is a leading Israel-based vendor of innovative end-to-end connectivity solutions and services for the world's most advanced data centers. PLVision has been working with this company since 2015, and the team, as well as the variety of sub-projects, are constantly expanding.

Key Technologies:
- C, PHP, C++, Python
- Linux (Bash, Docker) Orchestration
- Networking Protocols (L2 - L7)
- Interconnection (SPI, I2C, Ethernet, InfiniBand, etc.)
Responsibilities
Risk Management

Influencing scope and estimations

Managing the project budget

People management for the team

Building relationship with the Customer through proper account management

Cooperating with Technical Leaders

Controlling the team's performance and achieving OKRs (Team Extention, Customer and Team satisfaction Levels, Gross Margin, Attrition Rate)

Involvement in the sales process

Onsite business trips
Requirements
5+ years of experience in project coordination and management of mid-size project teams (15-30 people in several independent projects)

Technical background in Embedded Systems or Computer Networking

Experience in leading several projects simultaneously

Ability to elicit and document project requirements

Experience in working with foreign customers in the IT industry

Understanding of the software development life cycle

Good planning and organizational skills

Excellent communication, negotiation, and client relationship management skills

Ability to build effective teams, motivate and direct staff

At least Upper Intermediate level of English
Vacancy plus options
Experience as a Scrum master
About PLVision
PLVision is a software product development services company, specializing in Computer Networking, Embedded Systems, and the Internet of Things Connectivity. Operating in the global market since 2007, we help networking industry leaders and ambitious startups launch innovative products.