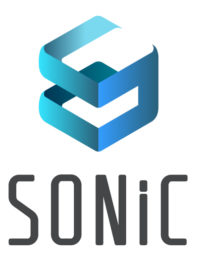 If you are tired of routine tasks, legacy products, and outdated technologies, it is time to explore new growth perspectives. With a massive transition to remote work and a dramatic increase in online services and content consumption, the Computer Networking domain is the future!
A great opportunity for Python QA Automation and С, C++ Engineers to work on interesting and rapidly growing projects based on SONiC (Software for Open Networking in the Cloud) — a progressive and popular open-source product, powering Microsoft Azure Cloud infrastructure.
4 weeks of intensive pre-project preparation and mentorship by our experts — and you will be able to join our teams of SONiC engineers and start making your personal commits to GitHub to show off on your resume.
This is your chance to work directly with our customers and a powerful SONiC developer community — from Microsoft, LinkedIn, Facebook, Alibaba, and other tech giants — increasing your professional value on the global market.
"To those who want to master new technologies or deepen their knowledge in Linux and networks, I recommend applying for SONiC vacancies at PLVision. The amount of knowledge from experienced team members, along with their willingness to help with anything, is impressive. I am currently working on a SONiC-based project with complex and interesting tasks, which is a huge opportunity for professional growth."

Olha, C/C++ Engineer
"My move to PLVision was a logical step towards expanding my expertise in networking. To reach the professional level required for the project, I started with intensive training on the SONiC Program. Now, my team is developing a networking software solution for a well-known global company, leader and innovator. I have never worked with such a wide range of technologies and seen such high standards of information security."

Viktor, Python Automation Engineer
How You Can Start Growing with SONiC:
Apply with your CV or LinkedIn profile.
Chat with our recruiter, then pass an English test and a technical interview.
Complete a 4-week pre-project preparation (Linux, Docker, Python, Git, SONiC) with our mentor.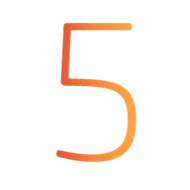 Work directly with our customers — market leaders or ambitious startups — on cool SONiC projects.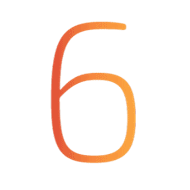 Make your personal commits to GitHub and work with the global developer community from the best technology companies.
Founded in 2007, PLVision is a software R&D company that is well-known globally for its expertise in Network Operating Systems (SONiC, Stratum, DENT OS, etc.) and various switch silicons (chips).
We provide Product Development Services for market leaders and ambitious start-ups in the U.S., Canada, Israel and the EU. PLVision is a powerful, tech-savvy community of mature professionals. You will join a collaborative environment with open, transparent communication, well-established processes, a minimum of formalities, and a maximum of trust.
Relocation to Lviv (if you are interested)
We offer a Relocation Bonus for talented engineers who wish to relocate to Lviv! Enjoy the comfort of the beautiful city located close to many popular European destinations.
Having spread widely in data centers of world's leaders, SONiC is on its way to support AI clusters, gaming, streaming, and more. Challenge yourself, grow every day — and have fun re-inventing networks globally!
Contact us to join next-generation Embedded Networking projects!