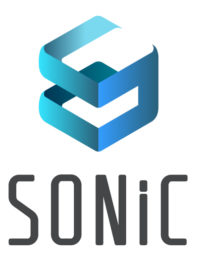 You might be tired of legacy products and outdated technologies. Or worried about your growth perspectives in turbulent times. With a massive transition to remote work and a dramatic increase in online services and content consumption, computer networking expertise is the future!
A great opportunity for Python QA Automation and С/C++ Engineers to work on interesting and rapidly growing projects with SONiC (Software for Open Networking in the Cloud) — a progressive, open source product, powering Microsoft Azure.
3 weeks of intensive on-the-job training (now online!) and mentorship by our architects — and you will be able to join our new team of SONiC engineers and make your personal commits to GitHub to show off on your resume.
You have a chance to work directly with our customers and the developer community from Microsoft, LinkedIn, Facebook, Alibaba and other tech giants, increasing your professional value on the global market.
How you can start growing with SONiC:
Apply with your CV or LinkedIn profile.
Chat with our recruiter, then pass the English test and technical interview
Accept our Job Offer.
Complete a 3-week intensive course (online) in Microsoft Azure SONiC with a mentor.
Work directly with our customers around the world on cool SONiC projects.
Make your personal commits to GitHub and work for the developer community from Microsoft, LinkedIn, Facebook, Alibaba and other tech giants.
Relocation to Lviv
We offer a Relocation Bonus for talented engineers who are not based in Lviv! Enjoy the comfort of the beautiful city located close to many popular European destinations.
Having spread widely in data centers of world's leaders, SONiC is on its way to support AI clusters, gaming, streaming, and more. Challenge yourself, grow every day — and have fun re-inventing networks globally!
Contact us to join next-generation embedded networking projects!