Are you a Senior Engineer or Tech Lead with a background in C, C++, or Python QA Automation, as well as Linux? Or a technical Project Manager with experience in Embedded solutions development? Discover new growth opportunities while fulfilling your potential in the dynamic, in-demand technology domain of Computer Networking!
Forget about boring, trivial tasks and step into exciting challenges! From now on, you will move forward continually while implementing your ideas and gaining recognition in the global community.
Join PLVision, a specialized software product development services company, to develop innovative networking products and refresh your Technology Force. Our Networking Ramp-up will enable your smooth and confident start in the new domain and project!
What is Networking Ramp-up at PLVision
A deep dive into new tech
During the first 3 weeks, your work will focus on in-depth exploration of Networking technologies: materials, libraries and source code repositories.
Ramp-up on the project
Throughout the first 3 months on the project, you will gradually build on your Networking expertise and skills with the support of experienced mentors.
Close collaboration with a customer and community
Work directly with our customers – networking industry leaders or ambitious, cutting-edge startups. And, also, with a global open-source community!
Our projects are built around powerful open-source products developed and actively used by a global community of tech giants (Microsoft, NVIDIA, Intel, Facebook, LinkedIn, Amazon, and many more), and you will get to be a part of it. This is a chance to write your name into history with your GitHub commits!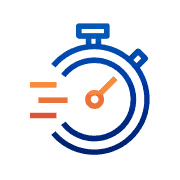 In 3 weeks:
Overview of the 

Computer 

N

etworking domain

 

 

Refresh

ing

 the

 

fundamentals 

of

 

Networking L1-L3 (Switching, Routing) 

 

Principles and topologies

 of 

Data Center (DC)

 

N

etworking

Overview of the most popular 

Network Operating Systems (

NOS

es

)

, 

protocols,

 and features

 

Hardware internals of

 

Networking 

equipment 

for

 D

ata Center

 and Enterprise

 

SAI & SONiC architecture, deployment

 process

, 

component 

development,

 and testing 

 

Embedded 

Linux 

applications 

development 

 
Expand
In 3 months:
SAI & 

SONiC

 development and testing 

 

A deep dive into 

embedded software 

stack 

running 

on DC/Enterprise equipment

 

Upstream 

process 

in

 an open-source community

 (

design, review cycles, acceptance

)

 

Presenting architectural solutions to a customer

 

Negotiation of technical solutions

 

Customer communication and cultural specifics

 
Expand
Apply to related vacancies:
Founded in 2007, PLVision is a software product development company that is well-known globally for its expertise in Network Operating Systems (SONiC, Stratum, DENT OS, etc.) and various switch silicons (chips).
We provide Product Development Services for market leaders and ambitious start-ups in the U.S., Canada, Israel and the EU. PLVision is a powerful, tech-savvy community of mature professionals. You will join a collaborative environment with open, transparent communication, well-established processes, a minimum of formalities, and a maximum of trust.
Gain access to unique knowledge while working with the technologies of tomorrow.
May the Networking Force be with you!
Send your CV or recommend a friend.