Not a PLVision SONiC, but an open, vendor-neutral software – with no strings attached
With its great success among hyperscalers, SONiC (Software for Open Networking in the Cloud), a Linux-based network operating system, is an appealing option for new markets. Numerous commercial SONiC distributions are fundamentally incompatible with the very idea of open source, creating an inevitable vendor lock-in with no free access to sources, growing OPEX and significant differences with community SONiC.
However, selecting an appropriate community version, matching it with the right networking hardware, configuring and testing certain SONiC features for your use case can feel like mission impossible. Entrust your SONiC journey to a community-experienced partner like PLVision for a hassle-free transition from proprietary systems or a smooth, fast launch of your new SONiC-based networking product.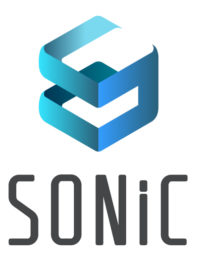 Why SONiC
SONiC facilitates significant cost reduction through vendor independence and variety.
You can benefit from SONiC's flexibility, extensible, container-based architecture and ability to keep up with the pace of innovations, as well as its growing ecosystem of over 1,000 members.
As a unified NOS, it helps you handle your entire network, from the datacenter to the edge.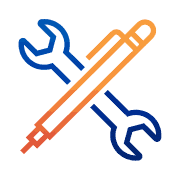 SONiC Core: Our Initiative
An initiative to simplify and speed up SONiC deployments and SONiC-based product development and adopt it in new markets. It stands on multi-dimensional vendor neutrality. SONiC Core includes:
Hardened, proven SONiC codebase for specific use cases
Tooling and automation for CI/CD and lab deployment
Maintenance and support
Staff training
Assistance with selection of the most suitable SONiC version and networking equipment
Capabilities for testing products of any size with the help of our partner, Keysight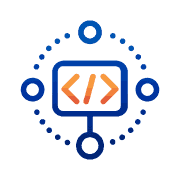 SONiC Lite: Simplified for Your Hardware
Same old SONiC shaped to fit tight hardware constraints. Ideal for access level and management platforms.
Key SONiC-Based Offerings
SONiC-Related Services
for companies that need help with open-source SONiC customization
Scope-driven approach – you have predictability and control over time and budget
Commitment to a high level of performance
Flexibility in getting exactly what you need in ever-changing market conditions
No need to keep a static team and worry about employee attrition – we'll handle that for you
Easy change management procedure
Upstreaming to open source upon your request
Only defined scope or outcome is needed to start (e.g., platform enablement, PoC/Demo, etc.)
Custom Product Development
for companies that want to follow the success of hyperscalers
Product created for your specific use case
Easy to apply the best networking practices
No need to maintain an in-house team for support and maintenance
SONiC stabilization and development of new features required for your use case
You are not vendor-locked with your final product; we use the community version of SONiC
Why PLVision as Your SONiC Partner
15 years of experience providing services for switch silicon
7 years developing SONiC expertise, alongside leading ASIC vendors
200+ professionals, including 180+ networking engineers
OCP member, active contributor to open-source NOS communities (SONiC, DENT OS, Stratum)
Operates a SONiC Center of Excellence, project- and non-project-specific architectural councils
IP security (NDA, ISO 27001 certification)
Stably growing (

34.2

% increase since the beginning of 2022)
Building a SONiC-Based Switch Product
Download the case study to learn how PLVision built a data center switch powered by SONiC for a telecom equipment vendor.
Contact us to discuss your SONiC needs!