Who we are
PLVision is a trusted custom software development company, specializing in SDN (Software Defined Networking), NFV (Network Function Virtualization) and IoT, with a track record of serving global businesses since 2007.
We help network equipment, semiconductor and software vendors embed or enhance network connectivity functionality in their products, activating more addressable market. Our customers are growing their products faster, thanks to our in-depth expertise in Layer 2, Layer 3 network protocols, open source platforms and our profound experience with four of most popular merchant switch silicons (Intel, Cavium, Mellanox and Broadcom chips).
We enable system integrators and industrial companies to accelerate the development of IoT solutions and automate their business processes, powered by our highly scalable and customizable IoT platform with a unique set of connectivity features and protocols.
Headquartered in Krakow, Poland, with development offices in Ukraine, PLVision offers the classic benefits of classic outsourcing combined with high organizational and execution maturity, business continuity and security as well as rapid customer and project on-boarding.
Networking
NOS development and integration (FBOSS, SONiC/SAI, OPX)

SDN northbound interface implementation (OpenFlow, P4RT, NETCONF)

Network software acceleration on NIC:

OS and drivers, frameworks and technologies (OvS, DPDK, P4, SR-IOV);
Network focused applications (VNFs, virtualized fabrics used in CORD/Trellis/ONOS; OpenStack).
Internet of Things
Industrial IoT platform development, customization and deployment for the following use cases:

Remote Asset Monitoring;
Production Line Tracking;
Smart Farming;
Smart House and Building.

IoT networking and connectivity development.
PLVision: Key facts and figures
3 locations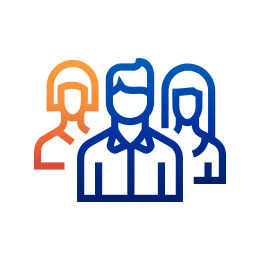 140+employees
20%Architects and Consultants
ISO certification (27001:2013)
Partnership and Membership
Innovation
We work at the cutting edge of innovation and we are among the first in our industry to adopt innovative, emerging technologies. We solve challenges of "rocket science" complexity in our niche.
Customer Business Success
Our main purpose is to enable our customers to evolve and grow their businesses, or help them achieve ambitious goals along the way. We apply a carefully tailored approach to collaboration based on our understanding of the customer's business context.
Commitment
We have a history of long-lasting relationships with many of our customers and employees. That's because each of us is committed to delivering the best experience.
Team Spirit
We pride ourselves on our strong, close knit community with a unique sense of team spirit, open dialogue and collaboration. Our customer is a key part of our team.