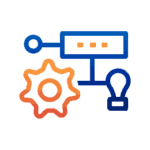 Summary
We are a software R&D firm, specializing in Computer Networking, Embedded Development and the Internet of Things, operating on the global market since 2007.
We are looking for a talented Software Engineer to join the switch OS group.
You'll be a part of a friendly supportive team working on next generation of the operating systems for InfiniBand and Ethernet switch.
You will work with cutting edge software and hardware technologies and will become an expert in how to integrate them. If you want to have a real impact on the networking industry – join its leader.
Dedicated recruiter: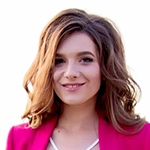 Yaryna Kunynets
Recruiter
Responsibilities
Design and development of new software packages/protocols and sustaining the existing functionality of the rich embedded networking application

Performing research and analysis to make optimal solution decisions

Full development cycle methodology (from design to final delivery to customer in high scale data centers)
Requirements
Bachelor's Degree in Computer Science or Software/Computer Engineering

Good knowledge of C

Understanding of OSI model, knowledge of basic L2/L3 networking protocols

Strong analytical and problem-solving skills

Good communicational skills

Knowledge of technical English at Intermediate level and higher.

Experience with Linux
Would be a plus
Commercial experience in Software engineering in Embedded Application Development

Experience with Layer 2 or Layer 3 networking protocols implementation, TCP sockets programming

Hands-on experience with networking devices

Knowledge of Linux build systems (RPM, Makefiles)

Knowledge of Git

Linux networking experience

Experience with design documents

OOD / design patterns experience
Want to develop innovative products? Let's talk!