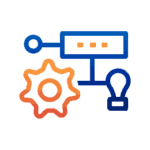 Summary
We are looking for an experienced Software Verification Engineer to join our Firmware Verification Team in the R&D group.
The person will work closely with Firmware and SDK (Software Development kit) development and architecture teams responsible for Ethernet products and gain deep understanding of Ethernet technologies.
PLVision is a software product development services company, specializing in Computer Networking, Embedded Systems, and the Internet of Things Connectivity. Operating in the global market since 2007, we help networking industry leaders and ambitious startups launch innovative products.
Dedicated recruiter: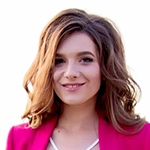 Yaryna Kunynets
Recruiter
Responsibilities
Development of networking test cases for new and existing products with an emulation emphasis of customer environments

Performing research and analysis to make optimal solutions

Cooperation with internal teams (e.g. developers and product managers) to identify system requirements

Be a strong advocate of software quality
Requirements
Bachelor's degree in Computer Science or Software/Computer/Communications Engineering

At least 2 years of experience in Python

Strong analytical, debugging and problem-solving skills

Basic knowledge of Linux

Bachelor's Degree in Computer Science or Software/Computer/Communications Engineering

Good verbal and written communication skills

Knowledge of technical English at Intermediate level and higher
Would be a plus
Hands-on experience with Ethernet Switches: Cisco/Arista/Juniper L2 & L3 Switches & Routers

Familiar with network communication protocols

Experienced with CI methodology & tools (Gerrit, Jenkins etc.)
Want to develop innovative products? Let's talk!