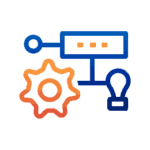 Summary
We are looking for a skilled QA Automation Lead with in-depth Linux knowledge, Python3 development background, and OpenStack experience. You will work on performance verification of the customer's networking hardware using virtual switches.
The customer is a European company, one of the world's leading manufacturers of SmartNICs (Network Interface Cards). They also provide testing, monitoring, network performance analysis services for data centers. The key technologies of this project are Open vSwitch (OVS) and DPDK (Data Plane Development Kit).
PLVision is a software R&D firm, specializing in solutions for Computer Networking, Embedded Systems, and the Internet of Things Connectivity, that operates on the global market since 2007.
Dedicated recruiter: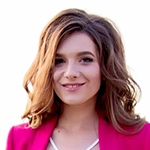 Yaryna Kunynets
Recruiter
Responsibilities
Design of a verification approach with customer

Technically lead a team of 3-8 people

Preparation of test environment for customer needs

Automation of test execution with CI/CD(Jenkins)

Update of test framework in order to work with customer-specific hardware

Run test cases for different types of customer's hardware

Test cases implementation for performance/functional/OpenStack verification of customer's product

Preparation/review of test documentation
Requirements
At least 4 years of experience with Python

Strong experience with OpenStack

Strong understanding of OOAD

Strong analytical, debugging and problem-solving skills

Basic knowledge of Linux

Basic knowledge of Docker

Bachelor's degree in Computer Science or Software/Computer/Communications Engineering

Knowledge of technical English at Intermediate level and higher
Would be a plus
Familiar with network communication protocols

Familiar with OVS/DPDK

Experienced with CI methodology & tools (Jenkins etc.)

Hands-on experience in Agile/Scrum environment
Want to develop innovative products? Let's talk!