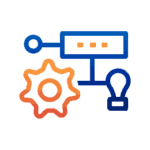 Summary
We are looking for a QA Automation Engineer with 2+ years of experience in Python, knowledge of Bash, and basic experience with Layer 2/Layer 3 protocols. If you want to work in a mature expert environment, while contributing to the development of innovative software products in the computer networking domain, do not hesitate to apply for this vacancy and take your career to the next level.
Dedicated recruiter: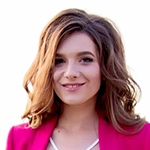 Yaryna Kunynets
Recruiter
Client profile
Our customer is the US-Israel innovative semiconductor startup that creates products for cloud service providers and data center networks.
Project definition
You will join the team responsible for the design, development, and verification of SAI-like API. The team also enables SONiC (Software for Open Networking in the Cloud) OS support on top of SAI (Switch Abstraction Interface) for a new switch/router product.

Our QA team is responsible for the API verification and overall switch/router verification, including protocols and features as per networking standards (IEEE, RFC).
Responsibilities
Developing test plans and test cases

Automation testing

Reporting, investigating, and debugging issues

Developing and extending the test framework

Investigating and reporting test results
Requirements
At least 2 years of experience with Python

Test automation experience (Python)

Familiarity with network protocols Layer 2/Layer 3 of Open Systems Interconnection (OSI) model

Understanding of continuous improvement methodology and tools (Gerrit, Jenkins, etc.)

Familiarity with Linux as a working environment

Strong analytical, debugging, and problem-solving skills

English level — Intermediate and higher
Would be a plus
Experience in Test Plan development

Familiarity with Ansible

Experience with SAI/SONiC

Acquaintance with hardware or software traffic generators: Ixia, Spirent, T-Rex, Ostinato, Scapy, etc.

Understanding of Ethernet traffic analyzers: Wireshark, TCPDUMP, etc.

Experience with Ethernet Switches: Cisco/Arista/Juniper Switches/Routers, or similar

Bachelor's degree in Computer Science or Software/Computer/Communication Engineering
About PLVision
PLVision is a software product development services company specializing in computer networking, embedded systems, and the Internet of Things Connectivity. Operating in the global market since 2007, we help networking industry leaders and ambitious startups launch innovative products.
Want to develop innovative products? Let's talk!