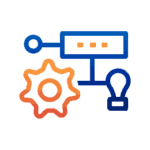 Summary
We are looking for an experienced Infrastructure engineer with strong Jenkins knowledge, Groovy and Python development background and strong analytical skills to work on a single, long-term project in the networking domain.
Joining our team, you will be responsible for extension, improvement, and maintaining all product lifecycle activities including build, deployment, and testing processes. You will master new methodologies, dive deep into the infrastructure and implement your ideas to improve it.
PLVision is a software R&D company, specializing in solutions for Computer Networking, Embedded Systems, and the Internet of Things Connectivity, that operates on the global market since 2007.
Dedicated recruiter: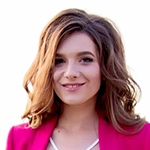 Yaryna Kunynets
Recruiter
Project Definition
In this position you will be a part of a new experienced team, enabling SONiC (Software for Open Networking in the Cloud) OS support for a new data center switch. SONiC is currently the most popular open-source Network Operating System. You will have the architectural support of an experienced DevOps specialist and also the support of the Team Lead in solution presentations.
Client Profile
Our customer is a world's leading US-based networking equipment and software vendor.
Responsibilities
Analyze and improve the existing CI/CD Infrastructure

Propose and implement improvements and extensions to project infrastructure

Maintain deployment and testing processes for a large project

Ensure all our production systems are robust and stable
Requirements
2+ years of experience in a DevOps environment

Strong practical knowledge of CI Tools (Gitlab/Gerrit, Jenkins)

Experience in scripting with Bash/Python and Groovy

Hands-on experience with Docker

Good knowledge in Linux

Strong analytical and problem solving skills

Hands-on experience with Networking protocols configuration
Would be a plus
Familiarity with Ansible

Familiarity with QEMU/KVM

Familiar with pyTest

Experience with C/C++ projects
Want to develop innovative products? Let's talk!