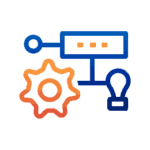 Summary
We are looking for a System Programmer for Linux with deep C/C++ skills, basic Networking knowledge, who is skilled with Git/Github and Python.
We are a software R&D firm, specializing in Computer Networking, Embedded Systems, and the Internet of Things Connectivity, operating on the global market since 2007.
Our customer is world leader in designing, developing, and manufacturing of switching silicone. The team you're supposed to join is responsible for the development and NOS customization of networking software packages on top of SDK to have a fully functional L3 device solution. The solution will be installed on Linux running on a network hardware switch to provide optimal performance for cluster computing, enterprise data centers, and cloud computing.
Dedicated recruiter: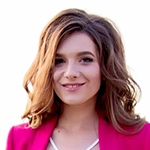 Yaryna Kunynets
Recruiter
Responsibilities
Linux/Unix system programming using C and C++ programming language

Develop next-generation network products firmware

Design and development of new software packages/protocols

Advanced networking Firmware features development for Cloud and Data center

Collaboration with leading Network companies which are our customers
Requirements
2+ years of commercial experience with C/C++

OOD / design patterns experience

Experience with STL

Experience with Linux system programming

Knowledge of Git

Good knowledge of binary logic and operations

Degree in Electrical Engineering or Computer Engineering/ Computer Science

Knowledge of technical English at Intermediate level and higher
Would be a plus
Skilled with Python

Knowledge of L2/L3 networking protocols would be a big advantage
Want to develop innovative products? Let's talk!