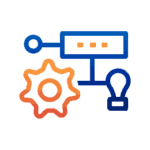 Summary
Are you a forward-thinking professional in C or C++ looking for stability and growth perspectives? Join PLVision to create software products in the fast-growing field of Computer Networking and become a highly-valued specialist with globally recognized skills.
We offer a ramp-up period for strong candidates to boost their expertise in networking and beyond (Linux, Docker, Git) — 4 weeks of fully compensated pre-project training, guided by our experts. After that, you will join a long-term project for a well-known technology leader from Fortune 100 and collaborate in open source communities with even more tech giants.
This role offers a great opportunity to be at the heart of networking innovation, while working for a stable company with 100% Ukrainian capital. We keep extending our existing projects and launching new ones, using our in-demand specialization, 15 years of experience, and knowledge of networks. Apply now to enjoy the technology drive!
Dedicated recruiter: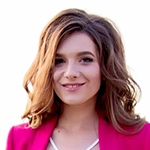 Yaryna Hlushko
Recruiter
Project Definition
Our customer is the leading global networking equipment, software and switching ASIC (chip) vendor, based in the U.S. Their networking products enable end-to-end solutions for data center, ISP/Telecom and enterprise clients.

You will be working directly with the customer as a member of the team responsible for development, integration, product support, and hardening activities.
Responsibilities
Develop software and run testing to enable the popular open-source products' high performance for new platforms;

Create the Architecture and Design documentation. Maintain the Design documentation to assist in modification of software;

Ensure that the features (components) are implemented and documented according to the requirements;

Work closely with the test team to give them a development perspective;

Establish test metrics while ensuring that all functionality is implemented on time.
Requirements
Perfect knowledge of C or C++;

In-depth Linux OS knowledge;

Basic understanding of networking protocols (Layer 2 or Layer 3 networking protocols implementation, TCP sockets programming);

5+ years of commercial experience in Software Engineering;

Strong analytical and problem-solving skills

Good communication skills

Knowledge of technical English at the Intermediate level and higher.
Would be a plus
Contribution to open-source projects:

Experience with Linux networking;

Experience with virtualization/containerization technologies;

Understanding of CI/CD processes.
About PLVision
We are a software product development company specializing in computer networking, embedded systems, and the Internet of Things Connectivity. PLVision is headquartered in Krakow, Poland, with the Ukrainian headquarters in Lviv and other offices in Odesa, Kyiv, and Kharkiv (currently relocated). Founded in 2007, we help networking industry leaders and ambitious startups in the U.S., Israel, and EU countries to launch innovative products.

PLVision has taken an active stand in supporting independence and prosperity of Ukraine. We are investing the company's net income in 2022 for the needs of our Army and our country's recovery, as well as implementing many volunteer initiatives.
Want to develop innovative products? Let's talk!