There is a high demand for restructuring hyper-scale Data Centers to support Open Network Architecture. Microsoft's SONiC network operating system is a significant part of this movement and one of its enabling forces that is developing rapidly. As a result, there is a wide adoption of this open-source NOS by OEMs, ODMs and switching silicon vendors who are rushing to cope with the growing SONiC market, which is forecasted to reach $2B by 2024. That's why shortening the time to market is crucial for SONiC products.
The newly launched networking product lines need to be compliant with client demands for SONiC functionality and stability on vendors' platforms. Even if software development for white-boxes and appliances is fully covered, a SONiC-enabled product must meet the defined quality criteria per release. Overall, for SONiC-based products, QA is a critical and heavyweight part of product lifecycle management that needs to be performed in a fast-changing environment.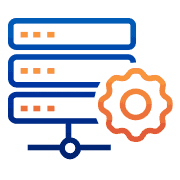 SONiC testing challenges for network hardware vendors:
The need for specific, complex and hard-to-find expertise in SONiC (including SAI and SDK layers) and its test framework.
Sustaining frequent SONiC and SAI releases.
Very basic coverage by community tests, requiring additional efforts to cover the switching and routing functionality.
Frequent changes to test suites and the environment, causing unstable test results.
Contributing to open source means a lengthy review process with multiple ownership.
If you are an OEM/ODM or switching silicon vendor, you can speed up your time to market significantly by engaging a mature development partner experienced in building, extending and maintaining SONiC-based products. You can also increase your R&D bandwidth by offloading the testing of your product line to scale your operations.
How PLVision can help
We adjust the SONiC test framework and their generic test suite to fit the specifics of your product.
Our team can facilitate the increasing test coverage and continued regression runs, as well as build testing infrastructure.
We complete the initial configuration of the test framework and test environment, so you can proceed with testing in the upcoming releases on your own.
We help extend your testing to "enterprise-grade" quality, securing the product's sufficient quality by designing and developing new test content.
We analyze and interpret test results to provide input for your product roadmap.
There is a simple way to secure the quality of your final SAI-based solution and reduce your product's time to market, starting from SAI development to the final SONiC integration.

PLVision's SAI Challenger is a re-imagined approach for SAI's functional and integration testing, based on SONiC's native infrastructure. This open-source testing framework is applicable for numerous cases, ranging from pure SAI testing to SAI integration with SONiC to interoperability with external PHYs and beyond.
Our SONiC testing services include:
Testbed setup and configuration
Creating and maintaining the testing infrastructure (CI/CD)
Adjusting the SONiC test framework for customers' needs
Adjusting community tests to work for specific use cases
Initial analysis of regression test results to define a product's quality baseline
Implementing and executing product-specific automated tests
Results analysis and preparation of reports, release approval based on quality criteria
QA part of release hardening cycles
Knowledge transfer, enabling the customer with further use of the framework
Why choose PLVision as your SONiC testing vendor:
A wealth of SONiC experience, since its launch to open source, including its integration with various merchant silicon
Vast switch silicon software expertise (Broadcom, Intel, Barefoot Networks, Mellanox/NVIDIA, Marvell), which is critical in delivering SONiC-based projects 
Hands-on experience in SONiC test framework and the ability to adjust it based on customer requirements 
PLVision's SAI Challenger – our own SONiC-based framework for fast, simple and efficient SAI testing and integration 
Discover our comprehensive "à la carte" service program, corresponding with all stages of your SONiC open switch software adoption and support needs across the entire ecosystem.
SONiC Network OS Testing for an Ethernet Switching Portfolio
Open Source NOS (SONiC) Integration for a Hardware Product
Product Lifecycle Support of SONiC-Enabled Switches
Tell us about your SONiC testing needs