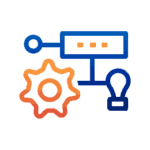 Summary
PLVision is a software R&D firm, specializing in solutions for Computer Networking, Embedded Systems, and the Internet of Things Connectivity, that operates on the global market since 2007.
The team you are supposed to join is responsible for the development and OS customization of networking software packages on top of SDK. The goal is to have a fully functional L3 device solution that can be installed on Linux running on a network hardware switch in order to provide optimal performance for cluster computing, enterprise data centers, and cloud computing.
The company develops the product line using its own silicon to provide a complete stack for the global companies data centers (such as FB, Alibaba, Amazon, MS, etc.). Moreover, the company is a leader in the development of new technologies for network traffic administration. That ensures conformity of their products and any software with no need to change hardware parts upon software updates.
Dedicated recruiter: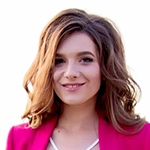 Yaryna Kunynets
Recruiter
Responsibilities
Tests development

Manual testing

Automation testing

Jenkins jobs maintenance

Test execution reporting

New release regression planning

Test framework development & extension (if needed)

Debugging
Requirements
At least 3 years of experience with Python and Bash

Test automation experience (Python/Ansible)

Deep understanding of networking protocols

Hands-on experience with Ethernet Switches: Cisco/Arista/Juniper Switches/Routers or similar

Experience with CI methodology & tools (Gerrit, Jenkins, etc.)

Experience with Hardware or Software traffic generators: IXIA, Spirent, TRex, Ostinato, scapy, etc.

Experience with Ethernet traffic analyzers: Wireshark, tcpdump, etc.

Knowledge of Linux as a working environment

Strong analytical, debugging, and problem-solving skills

Minimum Intermediate (B1) level of English

Bachelor's degree in Computer Science or Software/Computer/Communication Engineering
Would be a plus
Experience in test plan creating

Skilled with Ansible

Knowledge of C/C++
Want to develop innovative products? Let's talk!