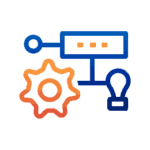 ​Summary
PLVision is looking for a Software Engineer (Kernel, Networking) with excellent knowledge of C/C++ and Python programming languages, experience in Embedded Systems Engineering and a good understanding of networking technologies to join a long-term project for our customer from the US.
As a Software Engineer, you will become a part of the DPU team that brings together state-of-the-art software and hardware expertise to create a highly programmable and high-speed chip with the capability to efficiently handle large data volumes. You will design, develop, deploy and support networking packet forwarding functions that enable high-performant data processing within various network endpoints in data centres while working with a dynamic, multi-talented team of engineers from across the world.
Join PLVision, a reliable Ukrainian company, that cares for your professional growth — and secure your career right now!
Dedicated recruiter: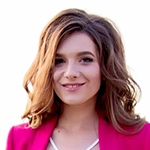 Yaryna Hlushko
Recruiter
Responsibilities
Collaborate with appropriate stakeholders to determine user requirements for a scenario

Drive identification of dependencies and the development of design documents for a product, application, service or platform

Create, implement, optimize, debug, refactor and reuse code to establish and improve performance and maintainability, effectiveness and return on investment (ROI)

Leverage subject-matter expertise of product features and partner with appropriate stakeholders (e.g., project managers) to drive a workgroup's project plans, release plans and work items

Act as a Designated Responsible Individual (DRI) and guide other engineers by developing and following the playbook, working on call to monitor system/product/service for degradation, downtime, or interruptions, alerting stakeholders about status and initiate actions to restore system/product/service for simple and complex problems when appropriate

Proactively seek new knowledge and adapt to new trends, technical solutions and patterns that will improve the availability, reliability, efficiency, observability and performance of products while also driving consistency in monitoring and operations at scale
Requirements
Bachelor's degree in computer science, or related technical discipline

4+ years of technical engineering experience with coding in C, C++, or Python

Experience in design and coding of packet forwarding functions within host Kernel or network switches and routers

Experience in Kernel programming and proficiency of operating system internals

Experience in developing software for embedded systems
Would be a plus
Experience in developing networking software stack involving technologies such as Transmission Control Protocol (TCP), User Datagram Protocol (UDP), Remote Direct Memory Access (RDMA), RoCEv2 and Software Defined Network (SDN)

Experience in developing technologies for reliable data transfer across network with efficient fabric utilization and deterministic latency

Experience in developing networking software on programmable Application-Specific Integrated Circuits (ASIC) or Field Programmable Gate Arrays (FPGA)
About PLVision
We are a software product development company specializing in computer networking and embedded systems. PLVision has offices in Krakow, Poland, and in Ukraine: Lviv, Odesa, Kyiv, and Kharkiv (currently relocated). Founded in 2007, the company helps networking industry leaders and ambitious startups in the U.S., Israel, and the EU countries to launch innovative products.
Want to develop innovative products? Let's talk!