Software license costs have risen. Cumulus is no longer supported. What now? No worries! SONiC is coming to the rescue. The SONiC network operating system has established itself as the main player in open networking. Are you as a data center operator – a cloud service provider or enterprise – still not reaping the benefits of this open-source NOS for your network infrastructure? Let's figure out why.   
Based on market feedback, factors like lack of expertise and support are the main roadblocks to SONiC's wide-scale adoption across the data center. The use of Community SONiC is challenging even though hyperscalers have excelled with it by leveraging their internal teams for enabling qualified operations, tuning, and configuration as well as support and maintenance. Can you adapt SONiC to your enterprise needs?
Сonsult with experts to break free from proprietary software
Get your SONiC adoption roadmap!
We are offering you a complimentary 1-hour consultation with our leading SONiC experts so you can get right reaping the benefits of SONiC's flexibility, scalability, eliminated license costs and vendor freedom for faster innovation.
Discover how you can chart your SONiC path
There is a wide choice of white-box hardware on the market and the community is regularly launching new versions of SONiC. However, putting all the pieces of the open networking puzzle together is a real challenge. 
No Red Hat for SONiC is available, but your needs can be handled by a trusted partner involvement across all adoption phases:  
Qualification – selecting and proofing white-box hardware for your use case with SONiC;

 

Discovery – exploring the details of your network infrastructure and building configurations for SONiC devices; integration with NMS systems;

 

Deployment and implementation – deploying SONiC software in your network infrastucture;

 

Support and maintenance – providing enterprise-grade support and training your network operators.

 
Did you know that each phase for well-known use cases such as BGP EVPN VXLAN fabric can be covered in a matter of weeks? These stages can form a basis for you to adopt SONiC for your infrastructure. 
You can get your own comprehensive SONiC adoption roadmap based on your business needs and our proven practices. 
We work with Community SONiC, eliminating the drawbacks and limitations of proprietary versions and allowing for ultimate flexibility

 

Providing you with a clear mechanism to benefit from SONiC end-to-end

 

PLVision is active in the SONiC Project and has a direct influence over its development as the sole representative of all General Members on the Governing Board
Discuss your needs with our experts and receive your SONiC adoption roadmap!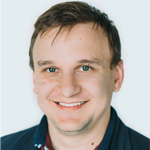 Taras Chornyi
Director of Open Networking Solutions & Strategy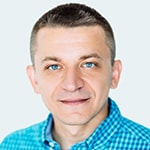 Leonid Khedyk
CTO
Contact us to schedule your complimentary SONiC consultation
Fill out the form and we will get back to you to schedule the call.