PLVision's Business Development Director Oleksii Kuzmenko is to attend Hannover Messe, the world's leading trade show for industrial technology, on April 1-5, 2019. He will meet with product development and engineering representatives of industrial equipment manufacturers to discuss how we can help broaden their product's functionality, adopt innovation and increase competitive advantage by leveraging PLVision's strong expertise in:
Industrial Networking – Industrial Ethernet, TSN, OPC UA and Security;
Embedded Systems engineering – Linux variations and RTOS;
IoT – Full Cycle software development from firmware to Cloud App and UI.
With track record of networking and embedded software solutions development for industrial equipment companies, PLVision enables smooth merger of IT and OT to help transition to Industry 4.0 and the IIoT.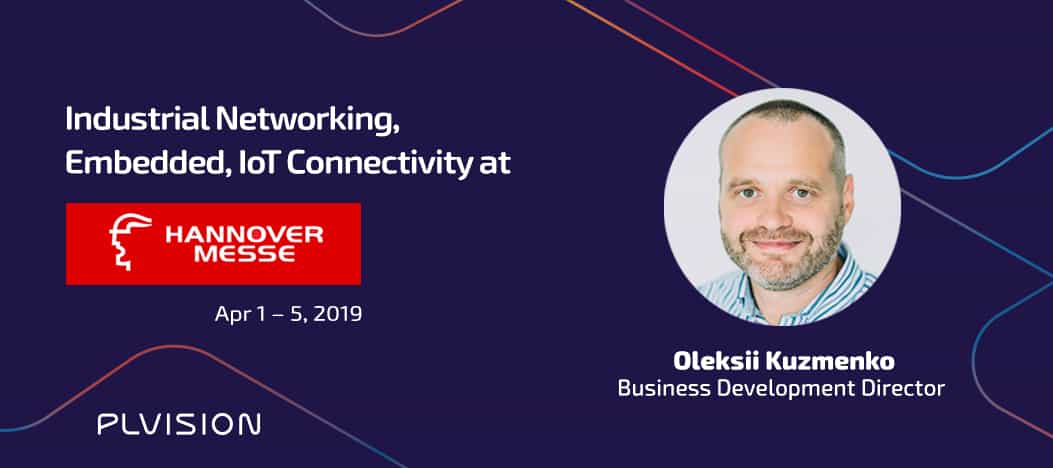 From March 24 to April 17 Oleksii is also participating in the Management Training Program financed by the German Federal Ministry of Economics and Energy (BMWE) and coordinated by the Gesellschaft für Internationale Zusammenarbeit (GIZ). The German Management Academy Niedersachsen (DMAN) conducts the program in Celle, Germany. Oleksii is open for meetings with German industrial companies at that time.
Send us a note to book a meeting!