Lviv IT Arena, the biggest and, probably, the most expected tech conference in Eastern Europe, is gathering more than 2800 attendees already this weekend, September 28-30, 2018 at the premises of the Arena Lviv stadium. The event will feature global changemakers and the most inspiring thinkers from Google, Facebook, Tesla, eBay, SAP and more as speakers.
Specializing in embedded systems development and network connectivity engineering since 2007, PLVision will share its recent experience in development of IQoT, their own industrial IoT platform, during a meetup on September 30. Oleksandr Yashchuk, IoT R&D Lead, will make an overview of the Industrial Internet of Things concept and speak about the most common challenges of IoT solution development. He will also showcase the functionality and benefits of PLVision's IoT platform during a live demo.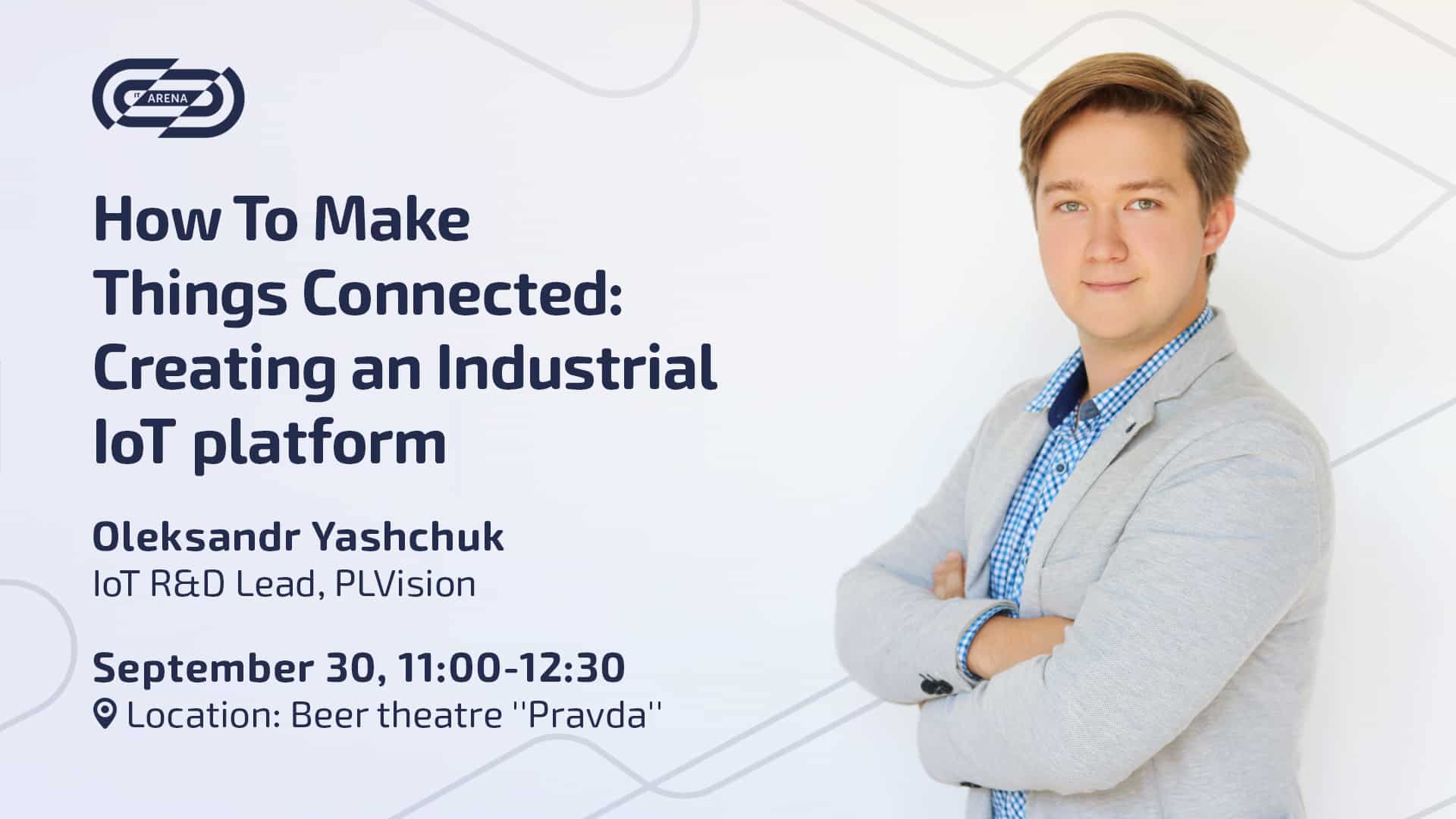 PLVision is participating in Lviv IT Arena conference for the second time in a row. Last year PLVision's Chief Technology Officer Leonid Khedyk spoke about the evolution of Embedded technologies while our Networking Solutions Architect Taras Chornyy presented at a workshop "IoT gateway: Affordable tools for creating your own Smart Home".
Join Lviv IT Arena to be at the epicenter of innovations – and let's create a smart future together!