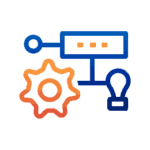 Summary
We are looking for talented Python Automation Engineers (and С/C++ Engineers) to join our various SONiC projects after intensive training held by our mentors during the first 4 weeks of work. The training is a part of the job and will be rewarded as such. After its completion, you will be ready to develop innovative products based on SONiC (Software for Open Networking in the Cloud) – the world's most popular open-source network OS.
Your team will be responsible for enabling the innovative SONiC network operating system on the customer's hardware. Also, you will collaborate within the SONiC open-source community, including developers from companies like Microsoft, Facebook, NVIDIA, Intel, LinkedIn, which offers exclusive knowledge-sharing and fast growth.
PLVision is a software R&D firm, specializing in Computer Networking, Embedded Systems, and the Internet of Things Connectivity, operating on the global market since 2007.
Dedicated recruiter: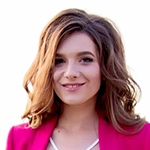 Yaryna Kunynets
Recruiter
Responsibilities
Test implementation

Feature testing

Performing community testing

Documentation and community agreements design

Feature verification
Requirements
Bachelor's Degree in Computer Science or Software/Computer Engineering

2+ years of experience in automation testing

Experience with Linux (as main development OS)

Good troubleshooting and debugging skills

Good communication skills and ability to work in a team

Customer orientation and flexibility

Knowledge of Python or other programming language

Knowledge of technical English (Intermediate level and higher)
Want to develop innovative products? Let's talk!