Our CTO Leonid Khedyk and Business Development Manager, Iurii Odnorogov, will present at ONF Tutorials at MPLS+SDN+NFV World Congress held on 9-12 April 2019 in Paris, France.
Leonid Khedyk is leading PLVision's member contribution to the ONF community (Stratum Project) and its commitment towards driving networking innovation. Stratum is a next-generation network operating system (NOS) for white box switches. It is primarily focused on supporting machine interfaces (P4RT, gNMI and gNOI) to automate network operations and enable user defining network element behavior with P4.
Don't miss our team's presentation "Next-Gen SDN (beyond OpenFlow)" at ONF Tutorials at 16.30 on April 9.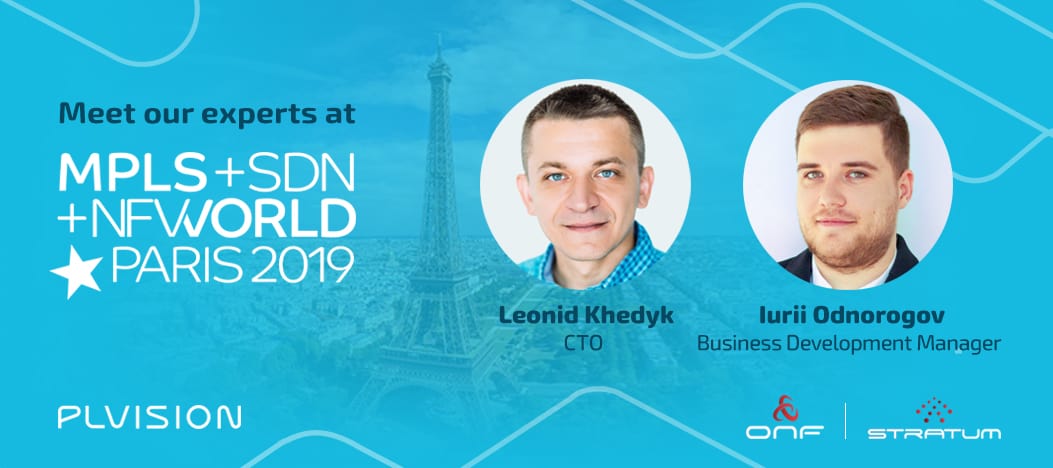 We'd be happy to discuss how can help you with SDN/NFV software development. Whether you are an ODM vendor looking for a NOS integration partner, an ASIC business in need for client demos, or a NOS vendor requiring extra capacity for adaptation for new chips, brownfield deployments or QA automation, we can offer you a custom solution.
Having become an owner of switch software adaptation for leading OEMs and switching silicon vendors, PLVision offers the following expertise:
Send us a note to book a meeting!