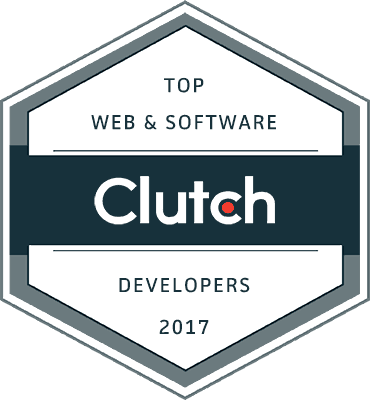 PLVision is awarded a spot as a Clutch Global Leader along with 475+ most highly reviewed companies, and is listed as one of the world's top IoT developers of 2017 in a report on 103 leading Web & Software Development Companies.
A B2B research, ratings, and reviews firm, Clutch compares B2B companies in a specific market based on verified client reviews, services offered, work quality, and market presence.
"These companies stand out because of the positive feedback their clients shared with the Clutch team. The quality of their verified reviews shows that these companies know how to deliver exceptional work to their clients," said Clutch Founder Mike Beares. "As more companies highlight their leadership in the industry and build their online reputation through third-party reviews, I hope the process of finding the right service provider becomes easier for business decision makers."
PLVision is one of the pioneering IoT vendors, having contributed to IoT development since its early days. We build highly adaptable, targeted solutions which enable our customers to boost operational efficiency, cut O&M costs and increase service quality. Using best practices of Industry 4.0 paradigm, PLVision helps its customers in the Industrial domain to adjust to market trends, and provide their business with competitive advantage.
We greatly appreciate the honor of being recognized as one of the world's top IoT software developers by Clutch, and aspire to more accomplishments in the future!