The Open Source Networking community will meet in Amsterdam, the Netherlands, on September 25-27 to discuss innovations in Software Defined Networking (SDN), Network Function Virtualization (NFV) and Orchestration. Our experts Leonid Khedyk, PLVision's Chief Technology Officer, and Ievgen Popov, Key Account Manager, are attending Open Networking Summit Europe 2018 to exchange views on new technology adoption, share use cases and product development challenges.
Send a note to book a meeting!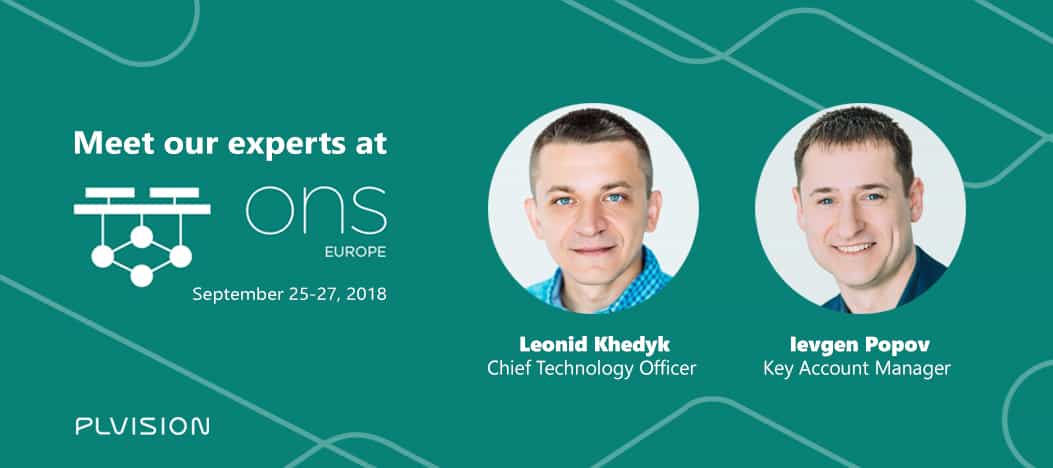 About ONS
Open Networking Summit is the industry's premier open networking event, gathering enterprises, service providers and cloud providers across the ecosystem to share learnings, highlight innovation and discuss the future of Open Source Networking, including SDN, NFV, orchestration and the automation of cloud, network, & IoT services.
This is the only industry event where attendees can:
Hear from industry visionaries and leaders on the future of Networking beyond SDN/NFV
Attend deep technical tracks on topics that are here today, tomorrow and on the horizon
Learn from the use cases of their peers as consumption of Open Source Networking is the "new norm" and mandated by most Enterprise CIOs, Carrier CTOs and Cloud Executives