Welcome to a pre-project preparation with no equal on the market!
Join our

free Networking Program (online)

whenever works best for you

– anytime and anywhere – to become a highly valuable expert. You will get globally in-demand expertise in networking, allowing you to secure your future with

a steady job at PLVision

. We offer real opportunities on our long-term, expanding projects with many technology vectors. PLVision is hiring talented engineers

in Ukraine!

Upon successful completion of the program and a customer interview, you will

become an integral part of our company

. We prioritize our team and provide an environment that enables

continuous growth

. PLVision is committed to our specialists' well-being, and we have always put our team first, even in challenging times.
At PLVision, you will build innovative software products, work directly with our global clients and collaborate with engineers from Microsoft, NVIDIA, Intel, Cisco, and other leading companies within open-source communities. This means knowledge-sharing with leading technology experts and fast professional development.
Requirements for participants
Bachelor's Degree in Computer Science or Software/Computer Engineering 

Strong programming skills in C, C++, or Python 

2+ years of commercial experience   

Strong understanding of Linux OS concepts 

Technical English at Intermediate level or higher 

Strong problem-solving and communication skills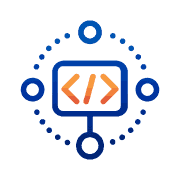 The course covers Linux, Docker, Git, SAI, and Microsoft Azure SONiC.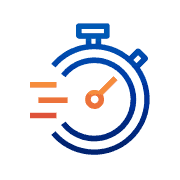 It is divided into five parts, each to be completed within 21 days. Plan your learning process as you choose, with flexibility during your entire educational journey.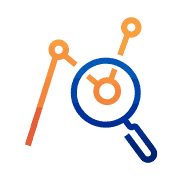 Get access to our educational platform and recorded lectures and receive real-time feedback on assignments. After completing each section, you'll have a checkpoint session with PLVision's experts.
How to Join a Networking Program at PLVision:
1. Apply with your CV or LinkedIn profile.
2. Chat with our recruiter, then pass an English test and a technical interview.
3. Complete a 3,5-month online pre-project preparation course delivered by PLVision's experts whenever it suits you.
4. Join PLVision's team in Ukraine and get a steady job developing products for the industry leaders and innovators who have been our long-term, reliable customers for 4-8+ years.
5. Make personal commits to GitHub, work with the global developer community from the best companies and enjoy professional growth.
Make your way to a future-proof job as you gain exclusive access to knowledge shared by PLVision experts!
Founded in 2007, PLVision is a software product development company that is known across the globe for its expertise in open Network Operating Systems (SONiC, DentOS, etc.) and various switch silicons (chips). With 100% Ukrainian capital, the company has offices in Ukraine and Poland. PLVision actively hires in Ukraine. 
We help market leaders and ambitious startups in the U.S., Canada, Israel, and the EU to launch innovative products. PLVision is a powerful, tech-savvy community of top-notch professionals. You will join a collaborative environment with open and transparent communication, well-established processes, a minimum of formalities, and a maximum of trust.