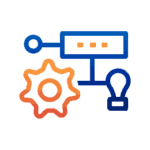 Summary
We are looking for an experienced Automation QA Engineer with Linux OS knowledge and basic skills of networking. In this position, you will be a part of the new experienced team, testing support for new SONiC Release by variety of platforms. SONiC (Software for Open Networking in the Cloud) is the world's most popular open-source NOS (Network Operating System). It is based on Linux and runs on switches from various vendors and chips.
Our customer is a US-based networking equipment and software vendor, one of the global market leaders in open network solutions for data centers, telecommunications, and enterprise networks.
PLVision is a software product development services company, specializing in Computer Networking, Embedded Systems, and the Internet of Things Connectivity. Operating in the global market since 2007, we help networking industry leaders and ambitious startups launch innovative products.
Dedicated recruiter: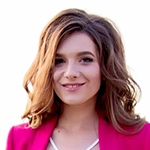 Yaryna Kunynets
Recruiter
Responsibilities
Lead the team, coach and train team members

Test Plan and Strategy update

Troubleshooting Test Case results

Running and Analysis of Community Test Case results on different platforms

Expansion/writing of new Test Cases and contribute them to Community
Requirements
Bachelor's degree in Computer Science or Software/Computer/Communication Engineering

4+ years of experience in automation testing (Python/Ansible)

In-depth Linux knowledge and strong Linux troubleshooting skills

Deep understanding of networking protocols

Good scripting skills in Bash/Python3

Experience with CI Tools, e.g. Jenkins

Advanced experience with test automation tools and strategies

Strong knowledge and deep understanding of QA methodologies

Hands-on experience with GIT console

Knowledge of technical English at Intermediate level and higher
Would be a plus
Previous experience with SONiC

High organizational and leadership skills

Good communication skills, ability to work in a team

Hands-on experience with Ethernet Switches/Routers: Cisco/Arista/Juniper or similar

Experience with Hardware or Software traffic generators: IXIA, Spirent, TRex, Ostinato, Scapy, etc.

Experience with Ethernet traffic analyzers: Wireshark, tcpdump, etc.
Want to develop innovative products? Let's talk!