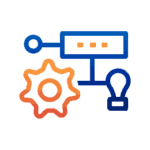 Summary
We are looking for a Senior QA Automation Engineer with 5+ years of experience and deep knowledge of Python and Bash to join our new project. Basic knowledge of networking protocols would also be a plus. In case you don't have it, we will help you boost your skills and grow fast professionally.
Registered in Poland, PLVision is a stable business with 100% Ukrainian capital, working with partners in the U.S., Israel, and EU countries and supporting Ukraine's economy. With a reliable BCP in place, all our projects remain ongoing.
PLVision's team is responsible for hardening of open software's new features for the customer's innovative hardware. Together with your teammates, you will perform QA automation, starting from the development of the test strategy and test plan to the actual testing.
There is minimum bureaucracy – you'll need to pass only one technical interview and the job is yours. If you are looking for a nontrivial job in an expert community, send your CV.
Dedicated recruiter: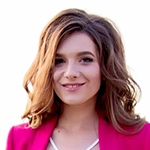 Yaryna Kunynets
Recruiter
Project Definition
You will join a new experienced team responsible for hardening of new features of an open-source network OS – SONiC (Software for Open Networking in the Cloud) – on top of the customer's innovative hardware. It should provide the optimal performance for a data center solution with a specific topology.
Client Profile
Our customer is a US-based company that builds software, IP, and optical networking solutions for service providers, enterprises, and critical infrastructure sectors.
Responsibilities
Develop test plans, cases, and strategy

Automation testing

Investigating and reporting test results

Developing and extending the test framework

Reporting, investigating, and debugging issues
Requirements
At least 5 years of experience with Python and Bash

Test automation experience (Python)

4+ years of experience with networking protocols

Hands-on experience with Ethernet Switches: Cisco/Arista/Juniper switches/routers or similar

• English level — Intermediate and higher

Experience with continuous improvement methodology and tools (Gerrit, Jenkins, etc.)

Familiarity with hardware or software traffic generators: Ixia, Spirent, T-Rex, Ostinato, Scapy, etc.

Experience with Ethernet traffic analyzers: Wireshark, TCPDUMP, etc.

Knowledge of Linux as a working environment

Strong analytical, debugging, and problem-solving skills

English level — Intermediate and higher
Would be a plus
Experience in test plan development

Familiarity with SONiC (Software for Open Networking in the Cloud) Operating System

Bachelor's degree in Computer Science or Software/Computer/Communication Engineering
About PLVision
We are a software product development company, specializing in Computer Networking, Embedded Systems, and the Internet of Things Connectivity. PLVision is headquartered in Krakow, Poland, with a Ukrainian headquarters in Lviv and other offices in Odesa, Kyiv, and Kharkiv (currently relocated). Founded in 2007, we help networking industry leaders and ambitious startups in the U.S., Israel, and EU countries to launch innovative products.

PLVision has taken an active stand in supporting an independent and prosperous Ukraine. We are investing the company's net income in 2022 to provide for the needs of our army and for our country's recovery, as well as implementing many volunteer initiatives.
Want to develop innovative products? Let's talk!