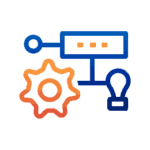 Summary
We are looking for a Software Architect or Senior Developer with strong experience with Kubernetes, Go, and Linux. The goal of the project is to integrate the customer's product (SmartNIC) with Kubernetes. Starting with research, the Architect will play an active part in extending the product's functionality and development of full new features together with the team.
Our customer is a European company, one of the world's leading manufacturers of SmartNICs (Network Interface Cards). They also provide testing, monitoring, network performance analysis services for data centers.
PLVision is a software product development services company, specializing in Computer Networking, Embedded Systems, and the Internet of Things Connectivity. Operating in the global market since 2007, we help networking industry leaders and ambitious startups launch innovative products.
Dedicated recruiter: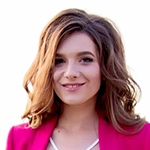 Yaryna Kunynets
Recruiter
Responsibilities
Customer product integration design with Kubernetes in close collaboration with the customer

Support for the customer team with Kubernetes experience

Supervision of the project flow architecture
Requirements
Deep understanding of Docker and Kubernetes

Kubernetes development experience (knowledge of the networking subsystem)

Software engineering experience in Go language

Experience with Linux as the main development environment
Would be a plus
Experience with networking application development

Experience with Open vSwitch and DPDK

Experience with virtualization technologies:
- High-speed data communication from a virtual environment
- Direct hardware access from a virtual environment
- VHOST, VDPA, SRIOV

Experience with Qemu

Understanding of Server Architecture (Intel-based), e.g. interaction between a processor, memory, PCI (Peripheral Component Interconnect) Express bus, OS, and software applications
Want to develop innovative products? Let's talk!