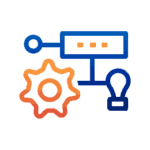 Summary
We are looking for an experienced DevOps Engineer with strong knowledge in CI/CD tools, scripting experience (Python/Bash), Docker. Strong analytical and problem-solving skills to work on a long-term project.
In this position you will be a part of a new experienced team, enabling SONiC NOS support for new hardware.
Dedicated recruiter: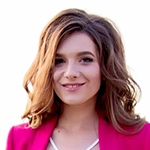 Yaryna Kunynets
Recruiter
Project Definition
There is a community-driven test suite available for SONiC. The verification team's goal is to build a test environment and extend test coverage for switch/router products. The test part of the project extends from the development of the test environment, test strategy and test plan to the actual testing. On this project, you will work with various technologies – Python3, Bash, Linux, Docker – as well as the physical hardware.
Client Profile
Our customer is a leading global networking equipment, software and switching ASIC (chip) vendor, based in the U.S. Their networking products enable end-to-end solutions for data center, ISP/Telecom and enterprise clients.
Responsibilities
Analyze and improve the existing CI/CD Infrastructure

Propose, implement improvements and extensions to project infrastructure

Maintain deployment and testing processes for a large project

Ensure all our production systems are robust and stable
Requirements
2+ years of experience in a DevOps environment

Strong practical knowledge of CI/CD Tools (Gitlab/Gerrit, Jenkins)

Experience in scripting with Bash/Python

Hands-on experience with Docker

Good knowledge of Linux

Strong analytical and problem-solving skills

Hands-on experience with Networking protocols configuration
Would be a plus
Experience with C/C++ projects

Familiar with QEMU/KVM

Familiar with Ansible

Understanding of SONiC

Understanding of PyTest
About PLVision
We are a software R&D firm, specializing in solutions for Computer Networking, Embedded Systems, and the Internet of Things Connectivity, that operates on the global market since 2007.
Want to develop innovative products? Let's talk!