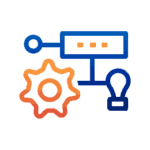 Summary
We are looking for an ambitious Senior C/C++ Software Engineer to join PLVision, a stable Ukrainian company with in-demand and future-proof specialization in computer networking. This role offers you the chance to advance your career by becoming an integral part of PLVision's progressive Architecture Office. During your ramp-up period, our dedicated experienced mentor will help you boost your expertise in networking technologies and enable your successful start in the new tech domain.
This role requires a candidate with 5+ years of commercial experience in Software Engineering and fundamental knowledge of C/C ++ and Linux OS. The responsibilities include cross-functional collaboration with the company's experts on pre-sales activities and launching new projects for networking industry leaders and disruptive startups.
At PLVison, you will get valuable hands-on experience with the latest technologies and non-trivial tasks in software product development. You will work directly with the customer as a member of the team and collaborate with global technology leaders within open-source communities.
Dedicated recruiter: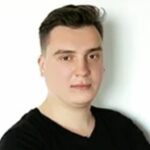 Taras Leskiv
Recruitment Lead
Responsibilities
Develop software and run testing to enable high performance of Switch Abstraction Interface (SAI) and/or Software for Open Networking in the Cloud (SONiC) for new platforms

Create architecture and design documentation

Maintain design documentation to assist in software modification

Ensure Switch Abstraction Interface (SAI) and/or Software for Open Networking in the Cloud (SONiC) features are implemented and documented according to the requirements

Work closely with the test team to give them a development perspective

Establish test metrics and mentor team members while ensuring that all functionality is implemented on time
Requirements
5+ years of commercial experience in Software Engineering

Perfect knowledge of C or C++

In-depth Linux OS knowledge

Understanding of networking protocols (Layer 2 or Layer 3 networking protocols implementation, TCP sockets programming)

Knowledge of technical English at the Intermediate level and higher
Would be a plus
Experience with SAI/SONiC implementation and integration

Experience with Linux networking

Experience with virtualization/containerization technologies

Understanding of Continuous Integration (CI)/Continuous Delivery (CD) processes
About PLVision
We are a software product development company specializing in computer networking and embedded systems. PLVision has offices in Krakow, Poland, and in Ukraine: Lviv, Odesa, Kyiv, and Kharkiv (currently relocated). Founded in 2007, the company helps networking industry leaders and ambitious startups in the U.S., Israel, and the EU countries to launch innovative products.
Want to develop innovative products? Let's talk!