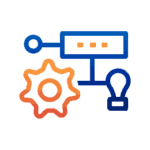 ​Summary
Project is related to developing a Windows app for configuring and testing system that is running on custom hardware. The goal is to develop the application that will connect, communicate, send/receive configuration settings and data to/from the custom device.
We are looking for an experienced engineer to join the IoT engineering team. You will implement various applications for hardware/devices interaction for Desktop/mobile/clouds. Main responsibilities will be applications and services development, services integration (including Clouds), communication protocols (standard/custom) implementation and integration. In a nutshell, it is application development for custom hardware communication and configuration using CAN open/ LIN protocols.
Dedicated recruiter:
Taras Leskiv
Recruitment Lead
Responsibilities
Software development to support different protocols and data processing actions

Write code for data transmit

Write code for device configuration and operation

Develop UI for user operations
Requirements
Experience with VS

Experience with C#
Would be a plus
Background in development of HMI

Experience with CANopen

Experience with LIN
Want to develop innovative products? Let's talk!