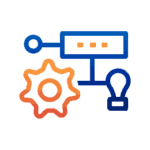 Summary
We are looking for an Office manager to organize and coordinate administration duties and office procedures. Your role is to create and maintain a pleasant work environment, ensuring high level of organizational effectiveness.
Dedicated recruiter:
Taras Leskiv
Recruitment Lead
Responsibilities
Welcoming guests and visitors (giving out badges, organization of guests' reception (hotel reservation, transfer arrangement, organization of lunch / dinner, purchase of products during the stay of guests (water, fruits etc.), financial reporting)

Business trips arrangement and reporting (organization of visas, tickets, accommodation, allowance calculation etc.)

Taking care of the office space (monitoring the cleanliness, looking after the plants)

Ordering and purchasing interior items: (books, games, chairs, stands, etc.)

Arrangement of events inside & outside of the office upon the request of the owner of the company

Arrangement of post/equipment deliveries
Requirements
Proven experience as an Office manager, Front office manager or Administrative assistant

Knowledge of office administrator responsibilities, systems and procedures

English - Upper Intermediate or higher

Familiarity with email scheduling tools

Excellent time management skills and ability to multi-task and prioritize work

Strong organizational and planning skills in a fast-paced environment

Attention to details and problems solving skills

Excellent written and verbal communication skills

A creative mind with an ability to suggest improvements

Analytical skills

Ability to search information at various sources

Proficiency in MS Office
Want to develop innovative products? Let's talk!