Who we are
PLVision is a trusted SDN (Software Defined Networking), NFV (Network Function Virtualization) and IoT development services provider with a track record of serving global companies since 2007. 
Our customers are able to activate more addressable market for their products and drive significant revenues by benefiting from our profound connectivity engineering expertise. This includes experience with four of most popular merchant switch silicons (Intel, Cavium, Mellanox and Broadcom chips), various open source platforms and communication protocols.
Headquartered in Krakow, Poland, with development offices in Ukraine, PLVision offers the classic benefits of offshore outsourcing combined with high organizational and execution maturity, business continuity and security as well as rapid customer and project on-boarding.
PLVision: Key facts and figures
in the industry
3 locations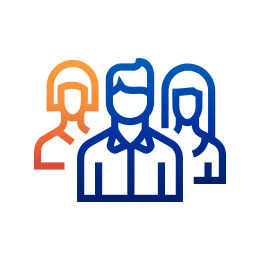 140+employees
20%Architects and Consultants
ISO certification (27001:2013)
Partnership and Membership
Unique technology strengths
Cross domain expertise
Custom NFV, SDN and IoT solution development
In-depth networking knowledge
Profound experience with four high-performance networking silicon families, and various open-source platforms
In SDN from its first days
We are one of the first contributors of Open vSwitch (and other SDN applications)
Hands-on cloud systems expertise
Expert knowledge of OpenStack, AWS, Kubernetes, Predix, Azure, ThingWorx.
On the forefront of technology
R&D innovation hub for exploration of pioneering technologies
Acting as an innovation engine for networking connectivity, we enable our customers to meet the challenges of tomorrow with their future-ready products and to deal with the pressures of complexity, time and quality.
Innovation
We work at the cutting edge of innovation and we are among the first in our industry to adopt innovative, emerging technologies. We are capable of solving challenges of "rocket science" complexity in our niche.
Customer Business Success
Our main purpose is to enable our customers to evolve and grow their businesses, or help them achieve ambitious goals along the way. We apply a carefully tailored approach to collaboration based on our understanding of the customer's business context.
Agility
We are flexible, responsive and open to change. To keep up with the constantly growing tech world, we are changing rapidly but scaling wisely.
Commitment
We have a history of long-lasting relationships with many of our customers and employees. That's because each of us is committed to delivering the best experience.
Team Spirit
We pride ourselves on our strong, close knit community with a unique sense of team spirit, open dialogue and collaboration. Our customer is a key part of our team.
Continuous Development
Our rule: never stop learning and achieving greater goals. We invest in the development of our employees and the community to build a more fulfilling future.